Wild Discoveries Safaris in Uganda is run by our Board member,
Yekoyada "Blackie" Mukasa.
Their experience on the ground informs our approach to projects.
Wild Discoveries Safaris is a Ugandan tour operator and safari agency, providing personalised safaris and tours across Uganda and to other countries in the East African region. Our experienced guides are equipped with modern vehicles and incredible knowledge of the local area to give our clients the best possible chance to see some of natures greatest animals. Having operated for nearly a decade we know that being reliable, trustworthy and contactable are key to your successful holiday and we put this at the core of our company values. Uganda's unique climate and habitats offer the adventurous traveller the opportunity to see the endangered mountain gorillas, remarkable chimpanzees and all of the Big 5 savannah animals in one holiday of a life time. We offer guides in English, German, French, Spanish, Dutch and Luganda. For enquiries please contact us via Email or WhatsApp and we will be in touch shortly! We look forward to hearing form you!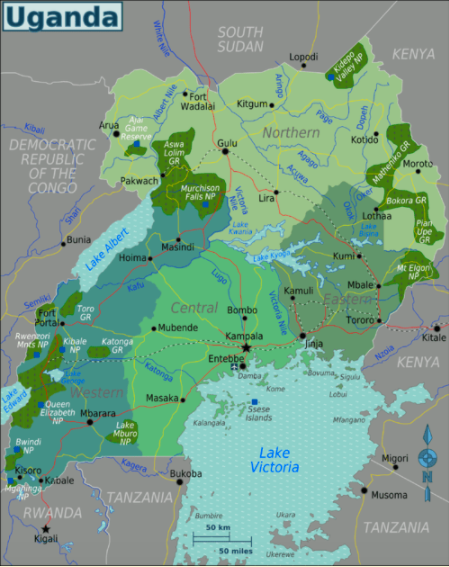 Uganda is a landlocked country in East Africa whose diverse landscape encompasses the snow-capped Rwenzori Mountains and immense Lake Victoria. Its abundant wildlife includes chimpanzees as well as rare birds. Remote Bwindi Impenetrable National Park is a renowned mountain gorilla sanctuary. Murchison Falls National Park in the northwest is known for its 43m-tall waterfall and wildlife such as hippos.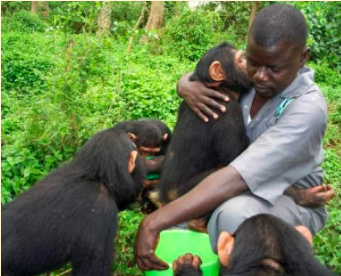 COMPASSIONATE EXPERIENCE
Our CEO has a long history of working with chimpanzees in Uganda.
COMMUNITY ENGAGEMENT
If you are interested in hands-on volunteer experiences or internships, we can arrange for that. We organize projects that integrate the community with partners with the goal of inspiring conservation action. Our aim is to save wild species through fostering an understanding of local cultural, social and environmental issues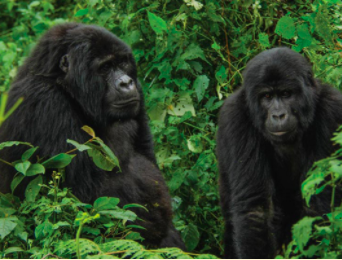 SEE GORILLAS IN THE WILD
We offer short and long term trips to view these majestic creatures.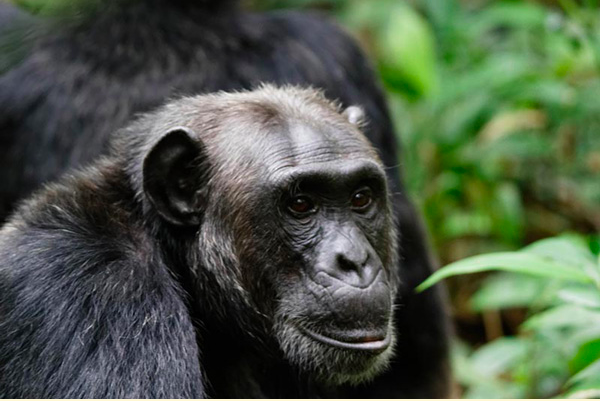 CHIMPANZEE VIEWING TOURS​
We offer tailored primate excursions, based on the length of time and location that you would like to view them in. Any time is a great time to see primates!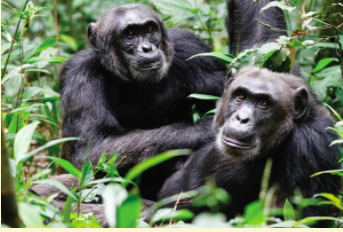 CHIMPANZEE BEHAVIOR
Chimpanzees are highly social. They live in communities of several dozen animals, led by an alpha male and his coalition of male allies. Research has shown that male and female chimps have individual personalities, with females being more trusting and timid. Grooming is an important part of their social life, helping chimpanzees bond as they remove ticks and dirt from one another's bodies.


SOURCE National Geographic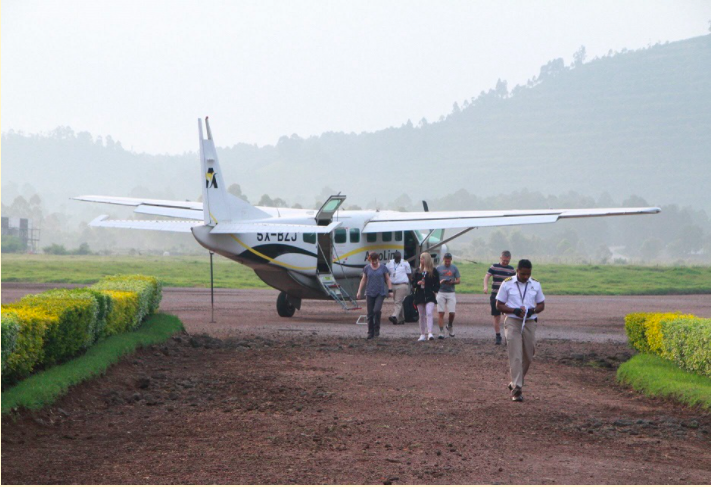 FLY IN TO YOUR GORILLA EXPERIENCE
We offer luxury gorilla tracking experiences, where you will fly into Bwindi for an unforgettable experience. We handle all the on the ground logistics for you.
Click here to visit our next partner page