We are a passionate, dedicated team of conservationists-hailing from Africa, Europe and the USA. Our backgrounds in business and conservation inform our holistic approach.
We create projects and products that help save primates. We fund initiatives that create alternative livelihoods for people, decreasing the frequency of poaching. And we're creating a "Monkeyfriendly" line of products that will generate money for primate protection by addressing the root cause. We want site members to connect and collaborate on their own unique projects that help save these beautiful species.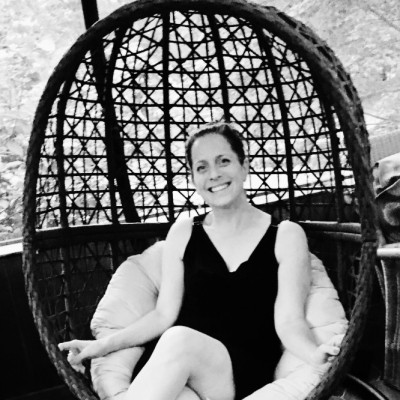 Executive Director & Founder-Monkeyfriendly, Inc.
Anne-Marie's love of primates was ignited in early childhood after a chance encounter with a chimpanzee. The famous chimp from the TV series "BJ and the Bear" used to come to the annual fair near her childhood home in rural New York. At the time, you could get a photo with him. The chimp's owner instinctively trusted Anne-Marie to interact with him, unsupervised, between photo shoots. That confidence sparked a desire in her to help exploited animals. She knew that primates did not belong dressed up and entertaining others. They belonged in the wild.
After college, she moved to New York city where she would connect with her future mentor-chimpanzee behaviorist, Linda Koebner. Linda was an original founding member of Chimp Haven sanctuary in Shreveport, LA. Anne-Marie used her background in marketing to do volunteer publicity and fundraising for the sanctuary. She got them a coveted spot in the famous annual "Blessing of the Animals" event at the Cathedral of St John the Divine in NYC. She was part of grassroots brainstorming sessions for the sanctuary, so she understands the power of small groups working towards a common goal.
Volunteer work opened doors to a stint in Uganda, working with captive chimps. Fast forward to a Master's of Science degree (with Merit) in Primate Conservation from Oxford Brookes, followed by her MBA. Anne-Marie is the "ideas" person of the group-leveraging ideas from around the world into project ideas for Monkeyfriendly, Inc. She resides in the USA.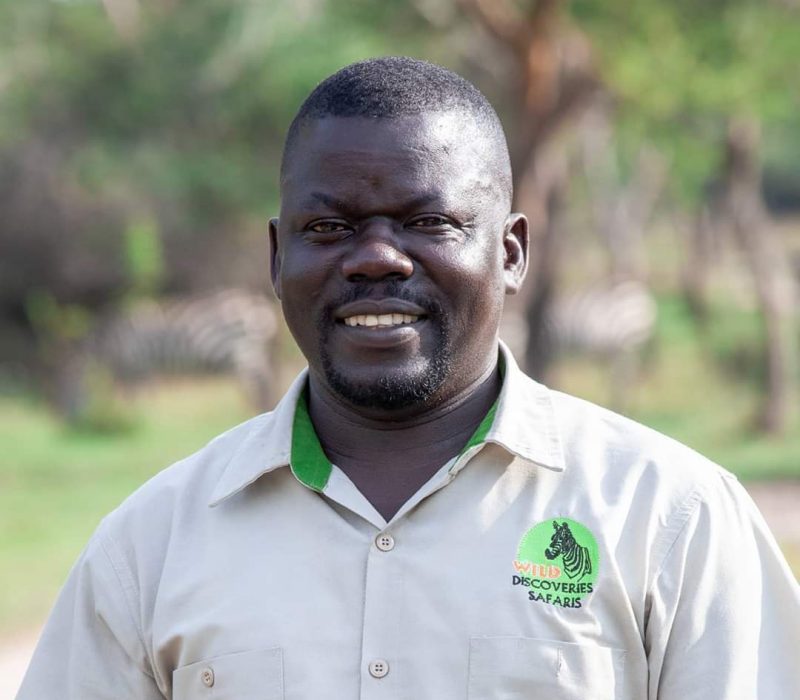 Yekoyada "Blackie" Mukasa
Monkeyfriendly, Inc. Board Member & Director, Wild Discoveries
"Blackie's" claim to fame is having organized the first birthday party for the oldest chimpanzee in Uganda at the time. This special event highlighted the importance of conserving the chimps' forest homes. It drew attention to the plight of chimpanzees, creating awareness aimed at ensuring their survival. Not just for the immediate moment, but for future generations to be able to appreciate. That was the first time Ugandans had experienced such a unique event and it resulted in a large platform that reached a wide audience. Conservation of primates became a hot topic. The chimp's birthday was broadcast monthly and annually in the media, garnering publicity for chimpanzees and how they can be protected. People learned how they can be kept safe in the wild, and not end up in zoos.
Blackie studied Wildlife and Natural Resource Management. He also holds a Degree in Businesses Administration ( Majoring in Accounting). He has worked as a primate animal keeper for 9 years and has hand-raised 6 young chimps. His work spans both on and off the field. He has helped many students-both national and international- with primate related internships.
He is currently working as a Director with Wild Discoveries Safaris. They offer tours and adventures along with volunteering programs for people, school groups and veterinary students. Also for anyone interested in working with wildlife and the community. He resides in Uganda.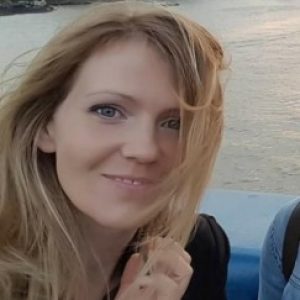 Monkeyfriendly, Inc. Board Member & Zookeeper
Throughout her life, Christina has had a passion for animals, which led her to study animal management in Denmark and ultimately gain a Master's of Science (MSc) in Primate Conservation from Oxford Brookes University. Her background enabled her to work as a zookeeper for the last 15 years. She's cared for a vast number of species, but her passion lies with primates. Specifically for prosimians, both diurnal and nocturnal. She has created training programs to remove stressors for animals in order to improve their welfare. She is always looking for ways to improve primate welfare, in a manner that simultaneously benefits wildlife and creates sustainable livelihoods for locals. Monkeyfriendly, Inc. has the ability to establish these strong foundations for better lives for people and primates, which is why she is excited to be a Board member. Her expertise and passion help shape each and every one of Monkeyfriendly's projects.  She resides in the United Kingdom.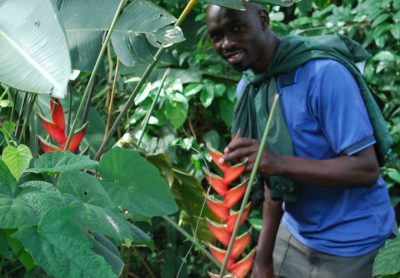 Monkeyfriendly, Inc. Vice President & Board Member, and Zoo Curator
"If you love nature, then you are truly living. We are all the same, as we are all earthly things existing in time." These are just a few of Jimmy's favorite phrases. Jimmy is a humble and sincere person whose past childhood experiences helped him develop a lifelong passion for respect, honesty and hard work.
Jose "Jimmy" Awany was born in Mable, Uganda during the height of turmoil in Uganda. At just six years old, Jimmy would lose his father to violence. While still grieving the loss of his father, Jimmy relocated to a new village, where he had to learn to adapt to a new local dialect along with his new life. He would later relocate to the eastern district of Tororo, and ultimately obtain his university degree.
Jimmy went on to train and work in Uganda, South Africa, Japan and the UAE. While in Uganda he helped establish many private wildlife conservation facilities. He was instrumental within many different roles-training animal keeper staff, participating in animal rescue missions (including rehab and release), working as an educator and also facilitating tree planting campaigns. His many contributions played a significant role in the accreditation process of Uganda Wildlife Conservation Education Centre.
He helped develop their statement of purpose, most of the education and plans, and animal rescue, rehab and release projects.
Jimmy's work experience is vast. He has held positions within the military, as a scout, crime prevention specialist, zookeeper (levels 1-5), Executive Committee Member of PAAZA in the Animal Keeper Association, technical member on the National Snake Bite strategy, Zoo Registrar, General Operations Manager at Ole Adventures Tours and Travel, and now as a Zoo Curator and Vice President and Board Member of Monkeyfriendly, Inc.
He believes that a good zoo can not only help ensure a species' survival, but it can be a fantastic place to work-offering a variety of career paths. Animal care, welfare, conservation, education and visitor services are just a few of those options.
Jimmy holds a National diploma in Tourism Management, Honored degree in Environmental Science and Management, and a Certificate in Wildlife Management. He plans to pursue his MS in Wildlife Forensics and use a holistic approach to help conserve nature. One that takes into account the needs of people, wildlife and the environment.
He currently resides in the United Arab Emirates.